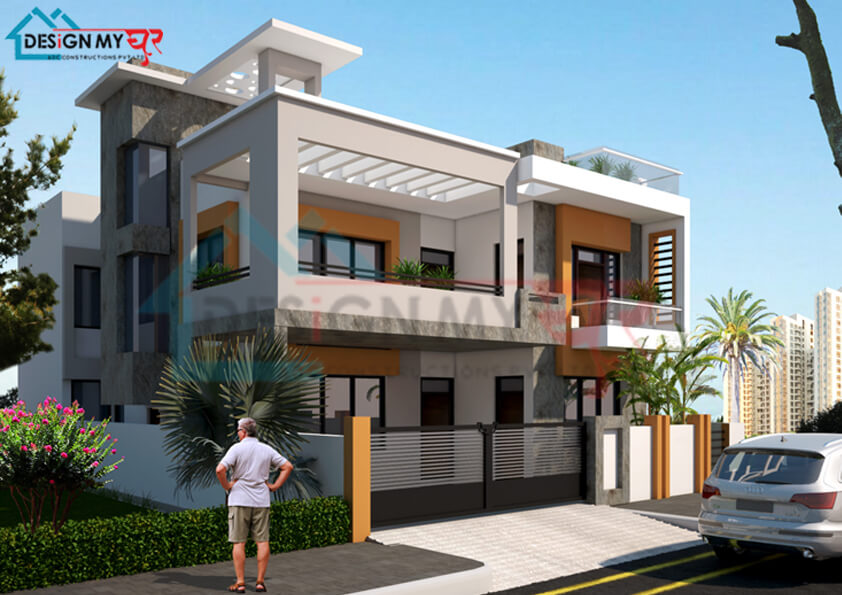 Refund Policy
Refund Policy
Design My Ghar promises to our clients that it takes every project very seriously and same is handled in a professional manner. In spite of that if client is not satisfied with the outcome, have gone through the change option, We do not entertain refund requests reason being that we are a service provider but for that option we have change option which clients may apply if situation arises. Transaction between you and Design My Ghar shall be governed by and accordance with the laws of India without regard to the laws regarding conflicts of law. Any litigation regarding this agreement or any transaction between us and customer or any action at law or in equity arising out of or relating to these agreements shall be filed if necessary only in the competent courts of Lucknow alone and the customer hereby agrees consents and submits to the jurisdiction of such courts for the purpose of litigating any such action.
Design My Ghar Buyer Protection Policy
We truly consider that any buyer trust solely on us and purchase the product from our site. Hence we are responsible for all these things regarding sale from our site and make our customer satisfied once the payment is deposited. Unfortunately, the order may not be cancelled because project is started.
Terms and Conditions
Please make sure and read carefully following terms and conditions as your use of service are subject to your acceptance of compliance with terms and conditions. By subscribing you express your consent regarding policy and their terms and conditions and assume that you are read, understand and bound that terms and conditions. If you do not want to be bound by the conditions you should not subscribe to our services.
Legal definition
In these terms references to "you", "user" shall mean the end user.
Completeness of information provided by the client
If the information regarding policy provided to us is incomplete and scope of the project is not provided at the beginning of the project, Design My Ghar is not bound to maintain the delivery unless there is special agreement signed or committed with a penalty for delay in delivery.Design My Ghar will not make any compensation for the delay of delivery under any circumstances.
Security
Design My Ghar strives to ensure the security, integrity and privacy of personal information submitted to our sites and periodically updates its security measures in light of current technologies. It is required that you are aware of all the rules and inherent associated with the transmission of information via the internet. Design My Ghar cannot guarantee and warranty regarding information submitted to our site. If you are satisfied of our concern then normal mails, telephone and fax facilities are available on our site. We are secure for all other things. Visitors to those sites should refer to their separate privacy policies and practice before disclosing personal information.
Transaction security Guarantee
Transactions are secured under global information security standards defined for organizations handling credit holder information, Design My Ghar respects your financial privacy policy and we guarantee the security of all transactions made with us.
Transaction failures
In the event of a failed transaction, you should not worry as no money deducted from your credit or debit card. Failed transactions may multiple near as such as internet connections and incorrect billing information. Please make sure that your internet is strongly connected. Once you are finalized your order, you should clear that your billing information is correct. Should you encounter further difficulties in securing your payment, please feel free to contact us and we will immediately attend to your billing concern. Design my Ghar listens.
International use
Recognizing the global nature of the internet, you agree to comply with all local rules regarding online conduct. You agree to comply with all applicable laws regarding the transmission of technical data exported from the country in which you reside. You must comply with all local laws within the territories that you access the sites.
Price and availability of product may change without prior notice on site and Design my Ghar is not liable for price extension and non-availability of products on site which you are ordered on the site. You should not rely on the price because it extended.
Design my Ghar sales analyst and representatives are not engineers. They are only authorized to sell, they do not create or modify plans or designs to you. Design my Ghar may make direct interaction with clients with the engineering team if situation arises.
Sincere efforts have been made to present architecturally sound plans and designs. It is based on analysis and creativity of the staff of Design My Ghar. This is for personal information, and we are not responsible for any loss incurred due to it and take no responsibility whatsoever for any material, financial, mental, emotional, a notional loss which may arise from the plans and designs above.
Your information
Design My Ghar does not sell or rent personal information to any third party regarding our clients and their customers. The provision of your personal information will only be used for the purpose of providing to you and and administering our products and services regarding yourself and including any information on your clients and or customers.
Design my Ghar will seek your permission to send you further communications at the time you with us your personal data.
If at any time you would no longer like information from us, you simply follow the unsubscribe directions at the end of any e-mail communications you receive.
Where a law enforcement agency may exercise a warrant to inspect server logs, no attempt will be made to identify users or their browsing activities except in the unlikely event of an investigation. The statistics and log files to ensure the integrity and security of the information supplied by Design my Ghar, may be preserved indefinitely and used at any time and in any way necessary to prevent security breaches.
In general, while the user remains anonymous on Design my Ghar websites, IP Address are logged to track a user's session.
I general we do not link your IP Address to anything personally identifiable to you. In those limited cases Design my Ghar will provide notice of the practice and an opportunity to opt out where session information is not anonymous.
If Design my Ghar receives information regarding you and yourself, it may be used for research or to improve that and the services we offer you.
Design my Ghar does not sell, transfer or rent your personal information to any third party. The provision of your personal and or organization information regarding you and yourself or your clients and customers will only be used for the purpose of providing to you and administering our products and services with you. If at any time you and your clients feel that you would no longer like to subscribe with us and receive information, please follow unsubscribe directions at the end of the email communications with you.